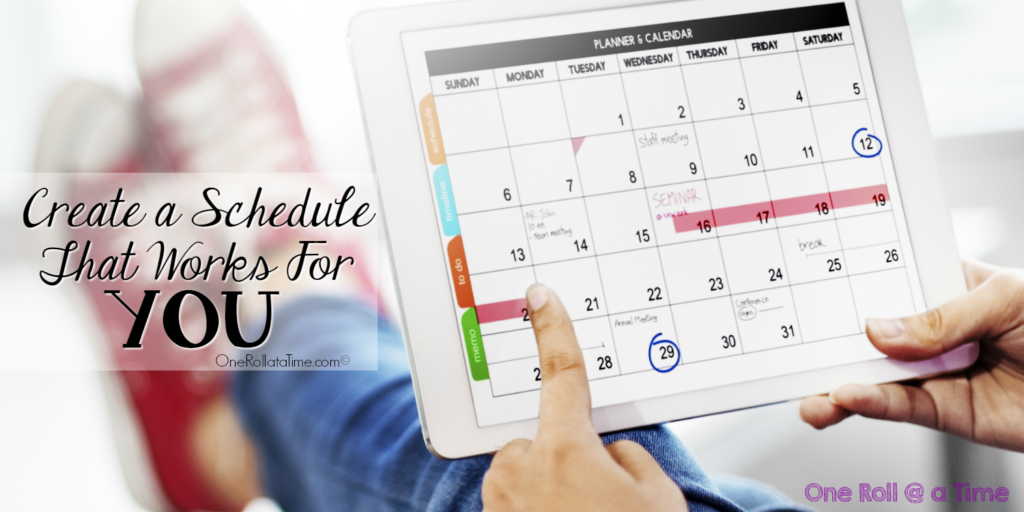 Create a Schedule That Works For You
Everyone has a different schedule to keep.  A different set of non-negotiable tasks and appointments we need to keep daily.  Even those "set" ones can change day to day.  So finding the best time for you to work out is a very personal (and sometimes difficult) task.  BUT it's a very important step in your new life goals.
For me, my schedule is already jam-packed.  Between homeschooling my girls, working from home, dance classes & competitions for my girls, and taking care of my house and meals, I'm always moving.  When I sat down to decide just where I could possibly add in one more thing I thought I was going to cry.  The only area I could truly find meant I was going to need to wake up earlier and workout.  WHAT???  Not this late night owl mama!!!
Who in their right mind likes to work out AND do it early in the morning?  Okay, I know there are some of you crazy morning people out there.  I love ya.  But I just don't get it.  Mornings… YUCK!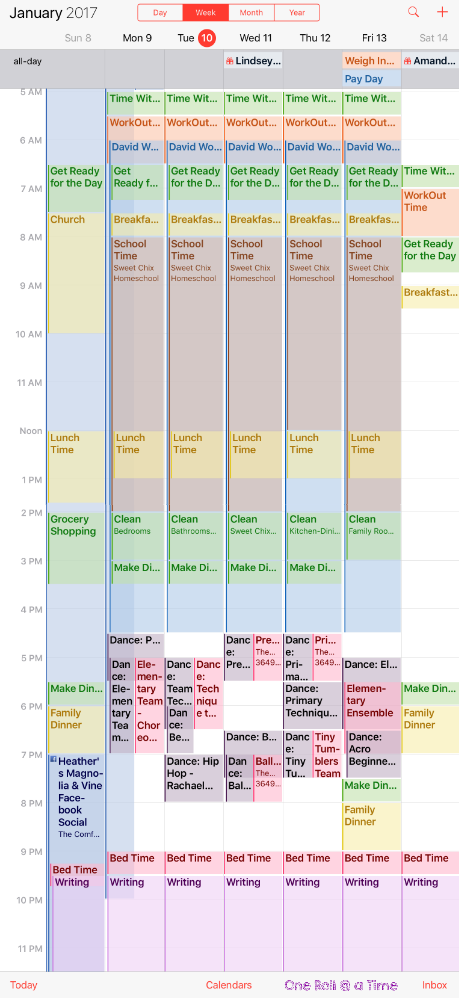 This is what my schedule looks like on my iPad.  These are my non-negotiable appointments every day that every thing needs to schedule around.  Any thing extra that comes into my life needs to work around this.  So you see, the morning workout routine was something that had to happen for me.
Changing It Up A Bit
I have actually flipped my morning routine (just haven't updated it on my iPad).  I now start my day with my TurboFire Video and then my Bible Study.  When you're not a morning person it's really not a good idea to start your day with reading (you may fall back to sleep).
My day now starts earlier because I'm finally putting my health and fitness first – literally.  I've made it my priority.  But maybe your mornings are the worst time for you to fit in a new workout schedule.  Maybe you need to hit it during the day or right before you go to bed.  We all have different schedules and different needs.  Plan your workout to fit YOUR needs and schedule – not what someone else says you need.  People are going to tell you what is "the best time to workout" but the bottom line is this – if it doesn't fit into your schedule then you're never going to stick with it.
How have you added a daily workout to your routine?  What time of day is working for you?
Burning the Fat…