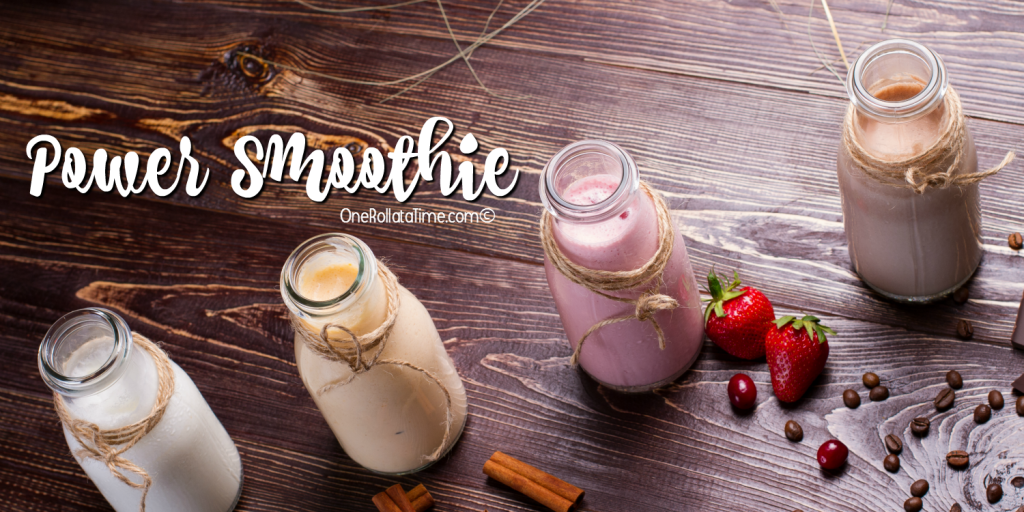 Power Smoothie
Smoothies have been such an awesome benefit to my morning routine.  I find many days I am way too busy and can remember to feed the kids, but have a hard time remembering to feed myself in the mornings.  Smoothies are quick and easy and can be taken to go!   Ingredients:
1 cup strawberries
1/2 cup pineapple
1 cup almond milk, coconut milk. or water
handful of spinach or kale
1 tbsp honey
Optional Ingredients:
3 tbsp peanut butter or 3 tbsp almonds
1 scoop protein powder
1 scoop super green powders
1/4 cup oatmeal
Directions:
Combine all ingredients in a blender.
Blend until smooth
I love that I can make smoothies a head of time and store them in the refrigerator.  I typically make my morning smoothie around dinner time the night before.  My smoothie is nice and cold in the morning and the mess has already been cleaned up with the dinner dishes! A smoothie for breakfast keeps me full until lunch time!  I find by starting my day with a smoothie I don't find myself snacking throughout the morning!